Happy Friday everyone!
Last night I made an attempt to shoot fireflies! I have never really shot with a long shutter speed before. So I borrowed a tripod and accidentally broke it. yikes! (Randy if you're reading this I owe you a tripod!)
So anywho-- it was hard to keep the shutter open a while without a tripod without getting a blurry shot. I realize this isn't the most wonderful picture in the world, but i just want to share what I've been up to. I would love to incorporate a couple or a child in something like this. So sometime in the next week I am going to give a try to that. Should be interesting. I will let you know if I get any shots that aren't too embarrassing to post. You have to start somewhere I guess!
If any of you photogs out there have any tips for this let me know! :)
Peace!
-Sarah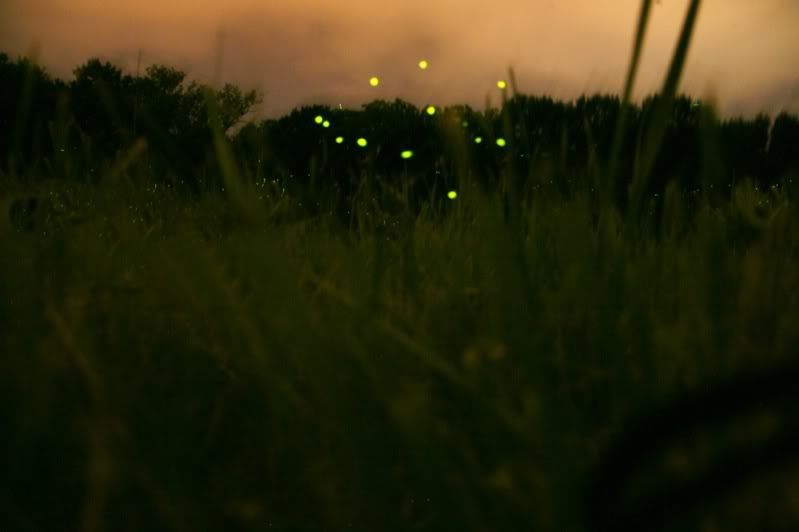 I shot this at:
FStop 7.1
Exposure time 13
And I played around with the ISO