So, today I got home from work and opened the mailbox to find a shoebox with my name on it. Yes! I love getting packages in the mail, who doesn't?! I scurried into my apartment and threw everything down and held the box for a quiet moment just before tearing into it with my apartment key. I was like a kid on Christmas morning! I couldn't open the box fast enough!
Finally, I tore through the last section of tape and I lifted the box's lid. On top everything in the box this is what I found: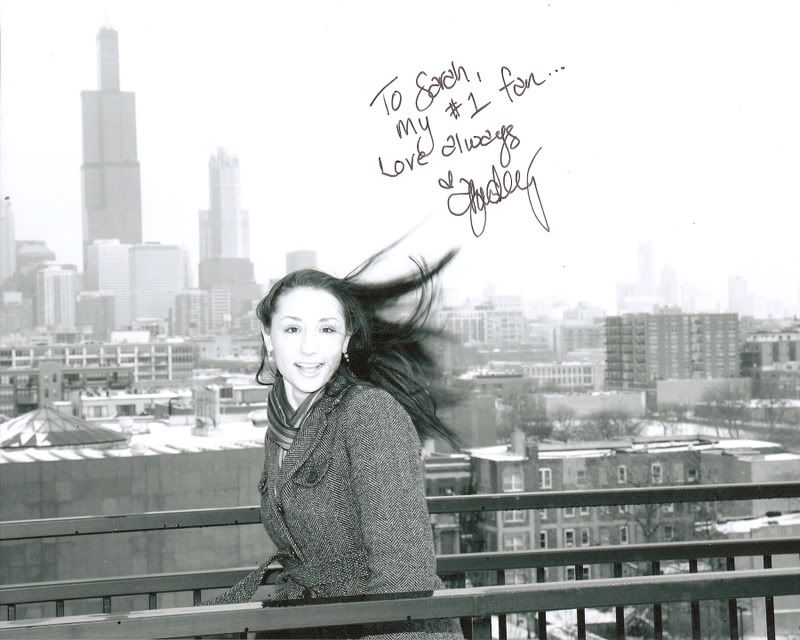 I laughed for a good ten minutes straight before calling my sister to thank her for the Valentines day gifts and tell her she was hilarious.
If you remember--
several posts back I posted pictures of my sister, Amanda, and her husband, Devin. While we were on that shoot we were just having a goofy, fun time and Amanda's inner model came out. We were laughing so hard. She was being extra dramatic, doing all sorts of hair flips and other stereotypical model things while I was telling her to "work it, own it" and telling her she was a tiger and such.
So when Amanda wanted all 4x6s and 5x7s of all of the nice pictures of her and her husband I thought it would be funny to send her an 8x10 of her Brittany Spears knock-off picture.
I thought I was pretty funny, BUT...she topped me by autographing it and sending it back as part of my Valentine's Day gift! She even put the photo in a plastic protector!
Amanda, please don't kill me for posting this. :) Love you!!!
-S