So my brother is a senior this year and "Senior Night" was on Friday. My mother wanted to give the four seniors a gift, as they've played together since the fourth grade. She had me take pictures during the warm-ups of several games and this is what I came up with. My mom chose the first one to give to the boys.
I liked this one the best...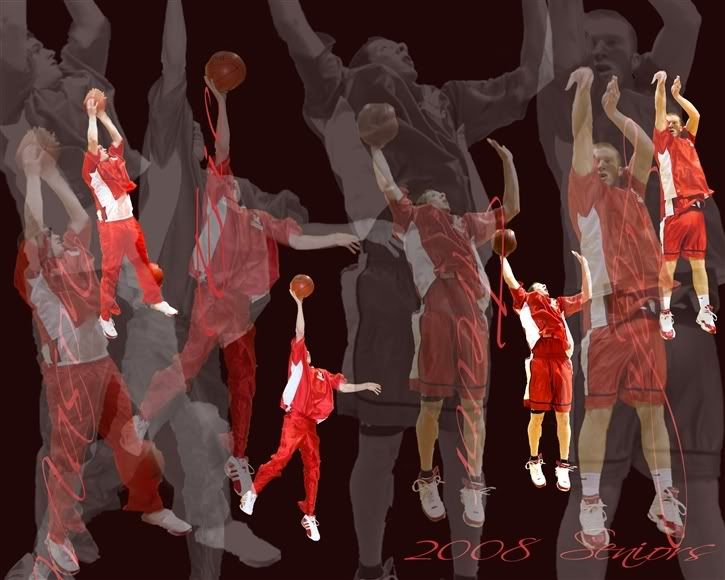 And this one was just for fun. My brother said it would have been cooler if he was hanging on the rim!
The boys loved them! Way to go Mom!