the long awaited -
Cate Hazel
She is simply beautiful! Just a gorgeous little peanut! My sister, Eve, was due with her third child toward the end of April. To everyone's surprise, Eve's water broke January 2nd! The long journey to the goal date of March 5th, 6 weeks early, was a long haul! Although it was tough to leave her family behind, we were lucky I live so close to the University Hospital! I could stop nearly every day and help pass the loooong sixty-some days in the hospital. The outcome was soooo, so, so worth it!!! We were praying for at least 4 pounds, and she was 5 lbs. 2 oz. Crazy prayers being answered!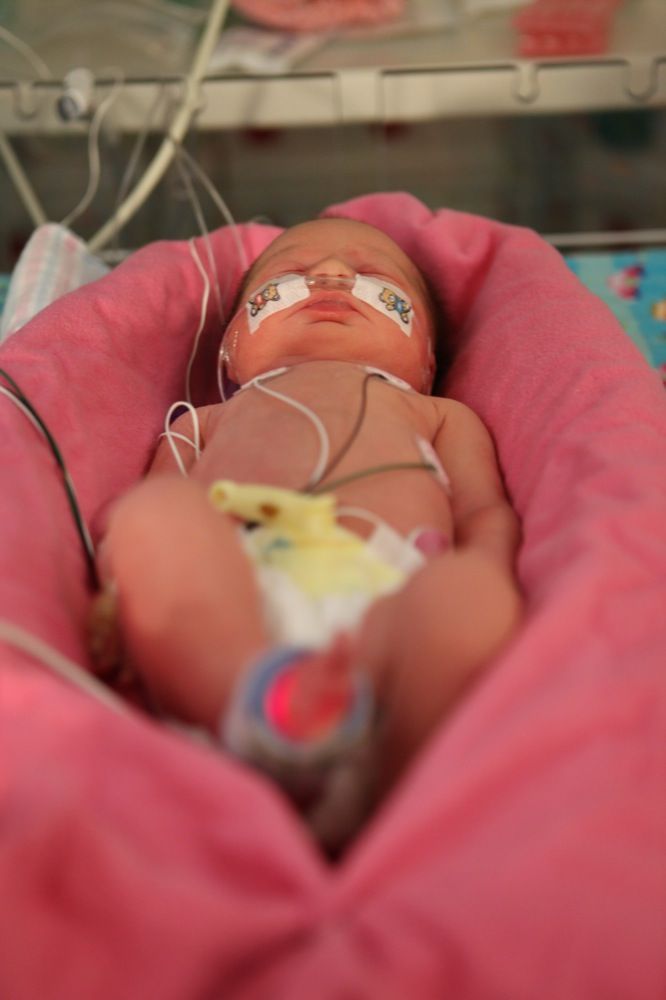 I love Cate's name! My mom's name is Mary Kathleyn, but she has gone by Kathleyn her entire life. My dad, and only my dad, calls my mom Kate so that's where my sister Eve and her husband got the name Cate. Hazel is our grandmother's name. They chose to go with a "C" rather than a "K" because their other daughter is named Caroline Helen.
More pictures to come once we're able to hold her!