I should have posted these earlier, but I still think they're interesting. These pics are from a huge fire in my home town of Maquoketa several weeks ago. The fire destroyed at least five businesses, some of which were on the historical registry. I was home the weekend the fire happened and talked to a firefighter when my parents and I went out for lunch several days after the fire. He said that over 100 fire trucks assisted with the fire from 20/30 area fire departments.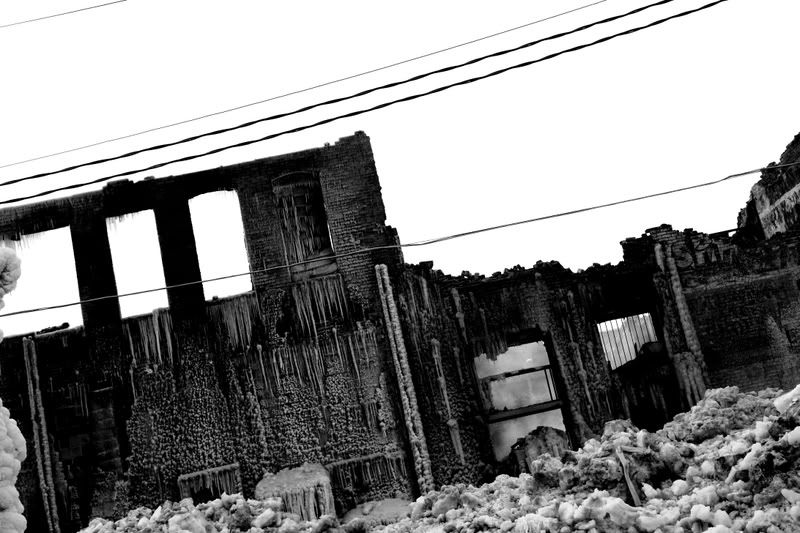 As you can see, because it was below zero the water turned to ice. The firefighter explained that because of the cold, many trucks and hoses didn't work. They drained both water towers and ended up using cement trucks to haul water from the Maquoketa River.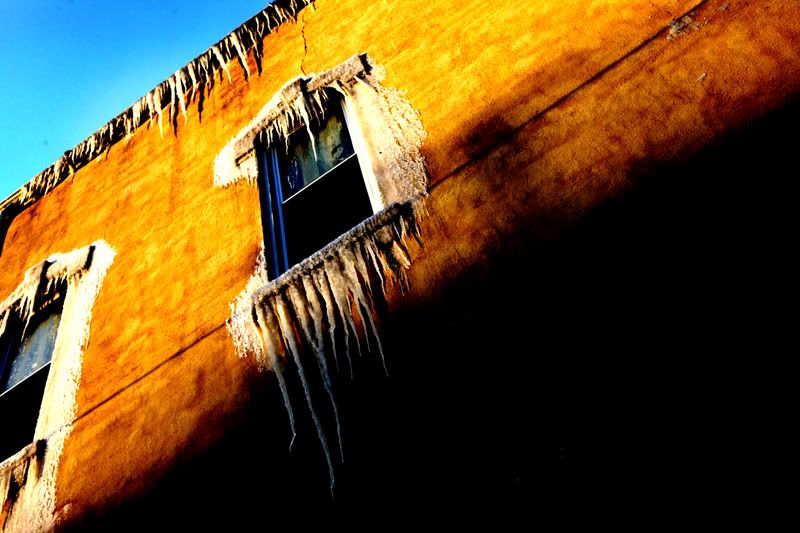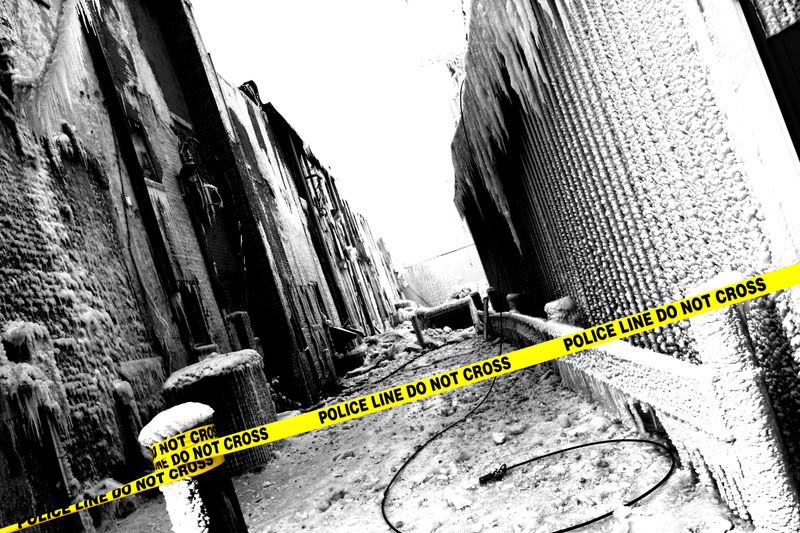 As I walked around to take a few photos, it was very quiet and eerie as people roamed around the piles of rubble. I felt like we were all in a scary movie.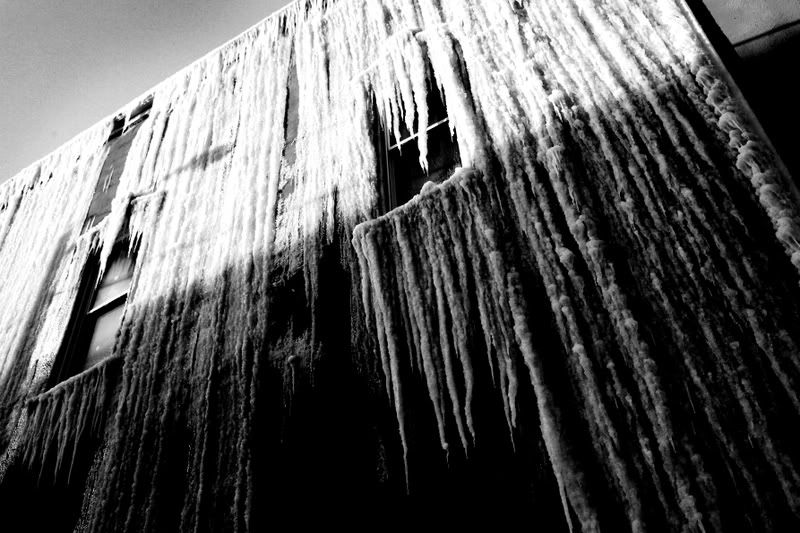 ~E