Last night I got together with a few girls and went out for supper. We went to 3 Samurai in Coralville and it was fantastic! Our waiter was Sang. He kept us entertained and even taught us some flippy tricks to do with our cooking utensils. Trust me, it is as hard as it looks! If you decide to go to 3 Samurai ask for Sang and you will surely have a great time.
He said it was okay if I would take some shots of him doing his thing. So here they are!
Thanks for the great time, Sang! Enjoy the pics!
-S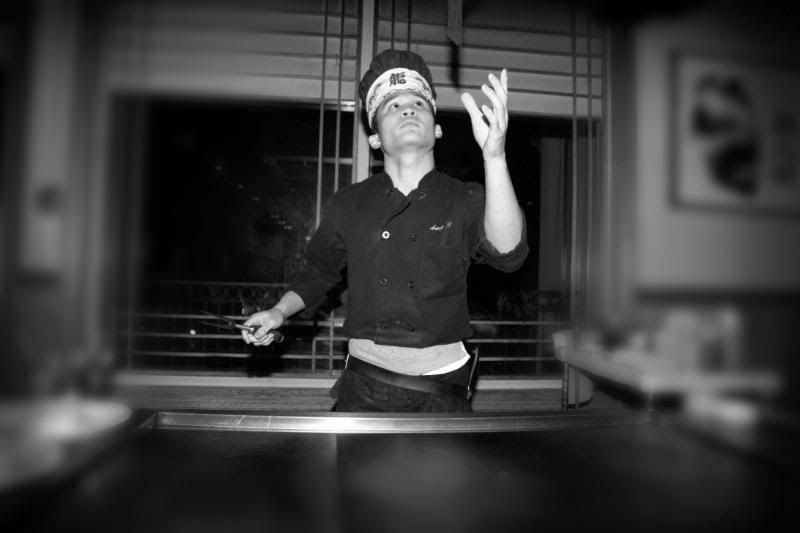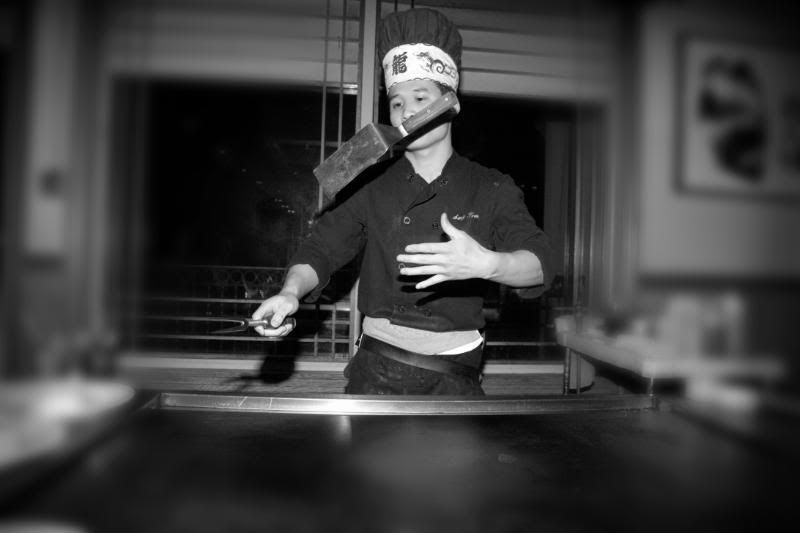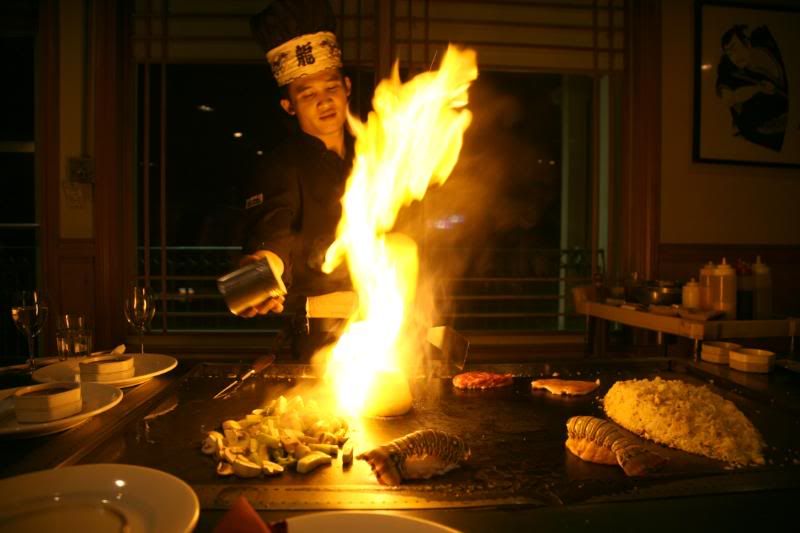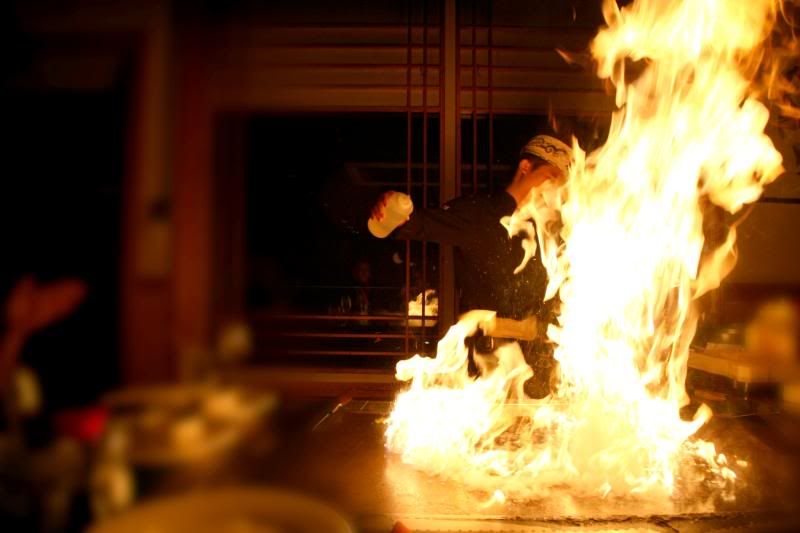 When Sarah posted these and I took a look, I realized that I had some photos from the same restaurant of the same chef. We covered a birthday party this summer and were served by the same guy. Here's a few to add to the mix. ~E